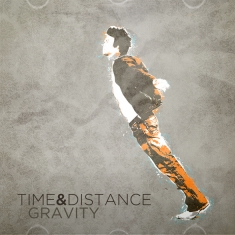 Time and Distance
Gravity
Not Alone Records
8/10
West Virginia isn't exactly known for producing musicians. That is about to change. With the release of their third album Gravity, Time and Distance expands upon the foundation of frenetic guitars and teenage grit that has won them stage time alongside such acts like Boys Like Girls and slots on the Vans Warped tour. The result is a richly woven album full of angst, regrets, and wit that skirts the clichés of rock and delivers honest truths, straight up. Judging from the gossip on the Internet, it just might put the Mountain State on the map for something other than strip mining and coal.
The third record finds McGowan getting introspective. On "First Time Caller, Long Time Listener" lead singer McGowan waxes about love gone wrong. "Oh my God/I'm a hopeless drunk/one more time and I'll leave for good" he whines. "33 1/3" finds him waiting on a lover who doesn't return his affection. His musings are paired with the peppy guitars and drum work of Motelkaitis and Gascon, calling to mind the best of Jimmy Eat World.
Together, the three tap into angst ridden chords and lyrics that tell of missed connections, longings deferred and stray cigarettes. In this sense, it is a return to the confessional solo roots that marked McGowan's career prior to hooking up with the prior incarnation of the band- many of whom left to pursue other projects. The turmoil of recent years is evident in songs like "Living in Fiction" and "Away We Go," hinting at crises both professional and personal. But this time around it is a more mature McGowan singing the lyrics, one more optimistic about the future- yet cautiously so.
Six years after cutting their first record, Time and Distance has emerged out of the ashes of musical unrest and set their feet on more solid ground. Having gotten a second chance, McGowan and friends are due to hit a second, more powerful wind in their careers. Casual listeners might not like the new album, but for fans, it is a much needed return to familiar haunts.
Gravity is due in stores July 14.
–John Winn